Real Estate Consultant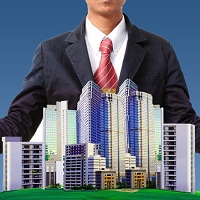 If you are looking for a reliable real estate agent, then you must approach Vidhyasagar Construction and Developers. We are known across the city to offer property buying services, property selling services, property rental services, paying guest services, and property lease services. While offering these services, we engage in residential land/ plot, Flat/ Apartment, individual house, farmhouse, builder floor, heritage/ ancient property, commercial land, commercial shop/ space, shopping complex/ mall, office space, godown/ warehouse, showroom, industrial land/ plot, warehouse/ godown, factory/ industries, farmland, and agricultural land.

As a real estate service facilitating agency, our company is based in Vadodara, Gujarat (India). If you have any query regarding our services, kindly give us a call and post your queries. Now, get excellent real estate consultancy by joining hands only with us.